Via The New York Times. 
1619 Podcast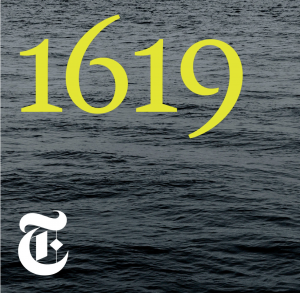 An audio series on how slavery has transformed America, connecting past and present through the oldest form of storytelling.
"1619" is a New York Times audio series, hosted by Nikole Hannah-Jones, that examines the long shadow of American slavery. Listen to the episodes below, or read the transcripts by clicking the icon to the right of the play bar. For more information about the series, visit nytimes.com/1619podcast.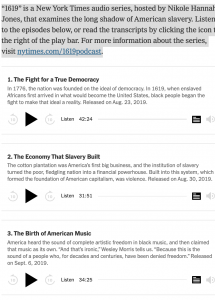 Via The New York Times.