As we can see in the widespread protests against the murder of George Floyd, people are filled with rage and grief at his individual death and at the systemic violence against Black people in this country. As an organization committed to anti-racism and anti-oppression, we are all feeling that rage and grief ourselves.
This crisis is bringing new people into ongoing political struggles for autonomy, equity, and justice. If that's you, welcome. Here are some resources to help you stay safe, secure, and informed as you fight against racism and oppression.
Safety & Security
Any time you demonstrate, there is risk. You risk injury, arrest, or other kinds of harm. If you are already marginalized, your risk levels are higher. If you are undocumented, live with disability or illness, your risk levels are higher. Depending on your work, missing a day due to an arrest might cost you your employment.
Right now, COVID-19 is adding additional layers of risk to political protesting. It is challenging to remain truly socially distant during protests, especially when proximity to other protesters can help protect you from police violence. If you do decide to gather in the street, take all of the general public health and safety precautions recommended during the pandemic including wearing a mask, bringing hand sanitizer and gloves, maintaining distance as best as you can. If you are arrested, you will be in physical contact with police, and then possibly crowded into vans and then held in jail while you are being processed, which are notoriously unsafe places during this pandemic.
Before you decide to protest, think about what risk you are willing to take, and how you can mitigate any possible negative effects.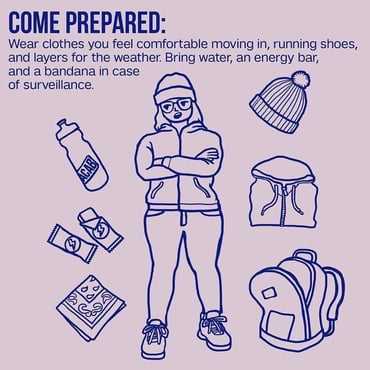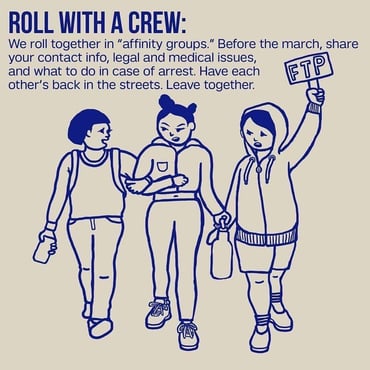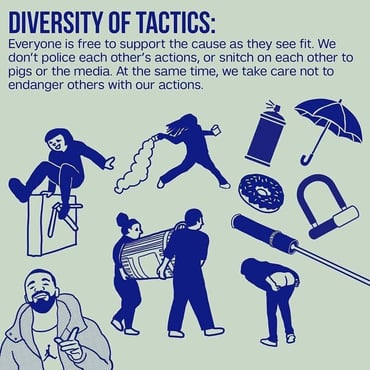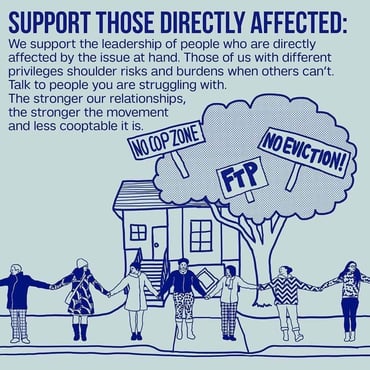 Image via Unity & Struggle shared during NYC FTP demonstrations
Education
When we see uprisings and crises, it's crucial to understand their deeper roots and contexts. In this case, that means understanding histories of policing in the United States, and histories of racist violence in Minneapolis and beyond. It means thinking about ways to create community safety and accountability without relying on policing and incarcerations.
And for those of us in the arts, it means learning more about how white supremacy operates in our field and how we can undo it.
Donate
Support Minneapolis-specific funds to help bail out people who have been arrested  for protesting or to support Black-led, long-term systemic change.
You can also find similar groups doing work wherever you live. Racism and racist violence isn't just something that's happening in Minneapolis. Seek out and support grassroots, Black-led organizations who are working towards long-term, sustainable change in your community. And don't give money to Shaun King.
Stay safe out there.