Via Rewire. 
Smashing the Status Quo of Classical Music
A conversation with radio host and musician Garrett McQueen of the 'Trilloquy' podcast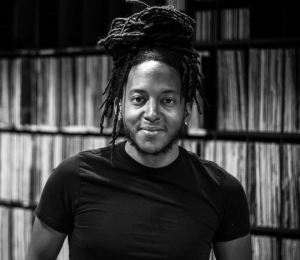 by James Napoli
When Garrett McQueen, a 33-year-old native of Memphis, Tennessee, first moved to Minnesota for a job as a national host and producer at the country's largest classical music service, he found himself spending long stretches of time riding around the Twin Cities on public transit.
"What did I do with that time? I started getting into podcasts," said McQueen, during a conversation at his home in the West Side neighborhood of St. Paul.
"I was having a listening experience that I wasn't familiar with on the classical music side."
This interest in unscripted, longform podcasts continued to grow, and McQueen started to consider how he might combine his new listening passion with his career as a professional bassoonist and public radio host.
McQueen decided to team up with his classical radio colleague Scott Blankenship and together, in early 2019, they launched Trilloquy.
The podcast features a mix of wide-ranging conversations, music and interviews with folks from across the classical music world and beyond. Guests during the first season included members of major symphony orchestras, composers, arts administrators and even performers from the South Indian classical music tradition.
A few days after the podcast's second season launched during Black Music Appreciation Month, I spoke with McQueen to learn more about his background and his plans for Trilloquy to help shift the current paradigm of classical music.
Tell me about your introduction to classical music.
I hesitate to answer because of that phrase: "classical music." What are we talking about, exactly?
America's classical music — its earliest music — is the spiritual. I was introduced to that from birth, coming up through the church. In that sense, I was always a part of classical music.
My journey through what most people call classical music started when I joined the band in seventh grade, playing bassoon.
How did growing up in Memphis influence your path in music?
The history of race and civil rights is strong in Memphis. It's where they assassinated Martin Luther King Jr. It's where Ida B. Wells was. There's an intersection between that history and the music that existed alongside it and influenced it.
Making that intersection of music and race more normal is what I've dedicated myself to. Having the experience of both Blackness and Black music affirmed equally is something that I need to see more now on the classical music side. That's what drives my work.
How do you describe your podcast?
Trilloquy is hosted by classical music professionals who don't represent the common perception of classical music. You hear our opinions on certain pieces of music and our relationship with topics happening in the world that don't necessarily have a connection to classical, but that we can apply to music anyway.
For example, in the season two opener, Scott talks about how Copland's Our Town — a piece about an idyllic neighborhood — proved to be a significant moment for him. What if that neighborhood went through the violence and destruction that we're seeing across the country?
We talked about how that idyllic town is complicit in racism that's just around the corner, and how Copland wrote the piece about this sense of safety for white people, something that doesn't apply to people of color and, specifically, Black people.
With Trilloquy, we're challenging the status quo of classical music.
Can you explain the name of the podcast?
"Trill" is a musical term — when you go between two notes rapidly. And, colloquially, "trill" is like when you're being extra true or unapologetically honest. Trill — true and real.
Then we thought about colloquy and soliloquy — Scott has a theater background — and we joined the words to come up with Trilloquy.
What does the status quo of classical music look like to you?
When I think about pieces of classical music and composers that everyone knows, they don't include people of color. They're just old, dead white men. There's so much music that should be more of the American identity.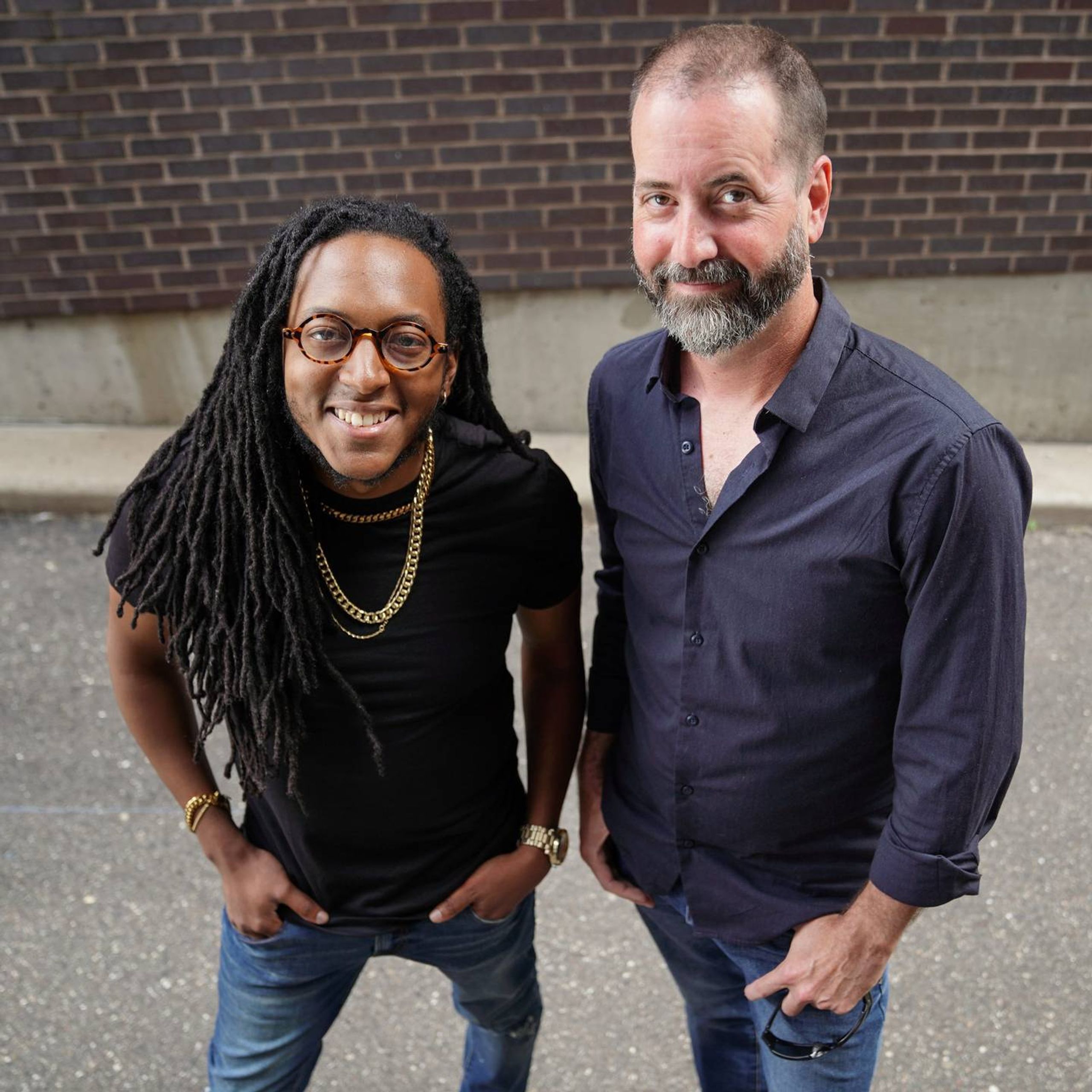 When you look at Finnish music, the people of Finland know the name Jean Sibelius. When you look at France, they know Debussy and Ravel. When you fly to Poland, the airport is named after Frédéric Chopin.
There are composers foundational to the culture of American classical music, and American music in general, whose names are just not said. We're only beginning to say the names Florence Price and William Grant Still. We don't know those names in the same way we know John Philip Sousa and John Williams — not to knock them, but that's an example of how white supremacist structures make their way into music education and music culture in general.
Why do you feel that deconstructing classical music is such a critical project right now?
Because I exist in it. And because other Black people and people of color and marginalized people exist in it. Until we can exist in it authentically, without the code switching, without having to set our favorite rappers and jazz musicians to the side for the sake of Mozart and Beethoven, projects like Trilloquy have to exist.
I had a guest on the show, David Norville, who said classical music is one of the world's last unchallenged strongholds of white supremacy. As classical music continues to look more diverse, as more Black musicians begin to win auditions and hold different positions, we have to make sure it's a space and an industry that belongs to us equally, and that is equally accommodating to us. Trilloquy exists to help facilitate that reality.
As we learn more about the problematic history of certain composers — like Handel's investments in the trans-Atlantic slave trade — do you feel they should be canceled and dropped from the canon? Or is there still value in engaging with their music? 
Concerning cancel culture, I think we should allow for people to grow. I'm sure there's some tweet of mine out there that someone is going to unearth that's a little problematic, and I've grown since that moment.
Concerning classical composers, those conversations are important because they force you to take a second look at what is taking a back seat to tradition. We talk about Handel's Messiah every Christmas. That piece of music could not exist without investments in the slave trade.
Maybe we could consider trying out something else this time around, not to completely cancel Handel, but to put it into perspective. What if we instead try something that is more inclusive and that we can stand behind, historically and culturally?
What are you doing in your professional role as host at a major media organization to challenge these traditions?
I'm offering my perspective. These days, we're talking about George Floyd. There are conversations and pieces of music that intersect there, like [composer Joel Thompson's] Seven Last Words of the Unarmed.
A majority of the listening audience has never experienced a piece of music that directly quotes victims of police brutality. That's something that challenges the status quo. That's something that comes with folks like me being in positions like that.
What response do you get from listeners, especially those who might be turning their dial to classical music as an escape from news and politics?
When we talk about the status quo of classical music, well, one of those status quos is classical music as "an escape," as this neutral thing that's unrelated to the rest of the world. I challenge that by bringing in these conversations.
The vast majority of listener feedback is positive. People feel like they're actually getting to engage this artform as more than just background noise and as something in the broader conversation we're having as a society.
Is there anything else that people should know about your work?
I want folks to know that it's not fun to push against a tradition and to make people feel uncomfortable. I feel like sometimes people think Black folks just wake up in the morning ready to accuse someone of being a racist. That's not an experience we want. All we're trying to do is enjoy our autonomy.
If you break it down, in the history of America, Black people have never had the opportunity to exist outside the punishments connected to white supremacy. We're just trying to exist. My charge is to create that space in classical music. So that's what I'm trying to do.
Find all episodes of Trilloquy at trilloquy.org
This interview has been edited for clarity and length. Full disclosure: The author is a former employee of American Public Media and Classical Minnesota Public Radio.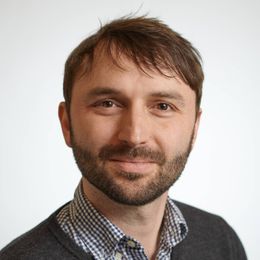 James Napoli
(jnapoli@rewire.org) is an editor for Rewire and a freelance photographer, radio storyteller and event producer. Find him on Twitter @jamesnapoli_ or Instagram @james.napoli.
Via Rewire.