Written on
August 24, 2020
in
Books
Via Elizabeth's Bookshop and Writing Centre.
The History of White People (Related NPR Article)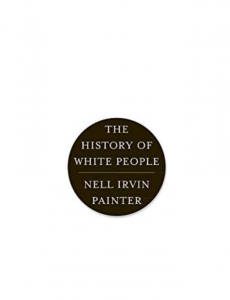 Description
Telling perhaps the most important forgotten story in American history, eminent historian Nell Irvin Painter guides us through more than two thousand years of Western civilization, illuminating not only the invention of race but also the frequent praise of whiteness for economic, scientific, and political ends. A story filled with towering historical figures, The History of White People closes a huge gap in literature that has long focused on the non-white and forcefully reminds us that the concept of race is an all-too-human invention whose meaning, importance, and reality have changed as it has been driven by a long and rich history of events."
Product Details
Price
Publisher
W. W. Norton & Company
Publish Date
April 18, 2011
Pages
512
Dimensions
5.4 X 1.4 X 8.1 inches | 1.1 pounds
Language
English
Type
Paperback
EAN/UPC
9780393339741
BISAC Categories:
About the Author
Nell Irvin Painter is the award-winning author of many books, including Sojourner Truth, Southern History Across the Color Line, Creating Black Americans, The History of White People, and Standing at Armageddon. She is currently the Edwards Professor of American History, Emerita, at Princeton University and lives in Newark, New Jersey, and the Adirondacks.
Reviews
Compelling, energetic, [and] highly readable.–Alan Nadel
One of the most important books ever on the social construction of the notion that there is a white race. "
[I]ntriguing and well researched. This is an important addition to the nascent academic field of whiteness studies, which examines the social construction of whiteness with particular attention to the American experience. It should be read by all historians and anyone with an interest in cultural studies. "
Compelling, energetic, [and] highly readable. –Alan Nadel"
An insightful and lively exposition from a distinguished scholar. –Linda Gordon"