Written on
August 29, 2020
in
Books
Via New Jim Crow. 
The New Jim Crow: Mass Incarceration in the Age of Colorblindness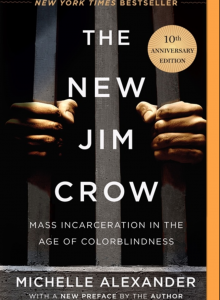 "One of the most influential books of the last 20 years."
—Chronicle of Higher Education
"Two years after Obama's election, Alexander put the entire criminal justice system on trial, exposing racial discrimination from lawmaking to policing to the denial of voting rights to ex-prisoners. This bestseller struck the spark that would eventually light the fire of Black Lives Matter."
—Ibram X. Kendi, The New York Times
"[The New Jim Crow] transformed forever the way thinkers and activists view the phenomenon of mass incarceration."
—Slate
Via New Jim Crow.